First time when IJCAD is installed, Setup Window for the association with DWG file will be displayed.
Example of IJCAD 2014 / 2015 / 2016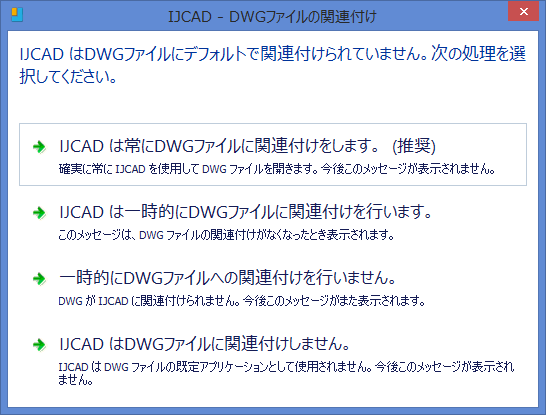 If you select "Always associate IJCAD with DWG file" in this setup window, automatically IJCAD will start when the DWG file will be double clicked.   
Example of IJCAD2013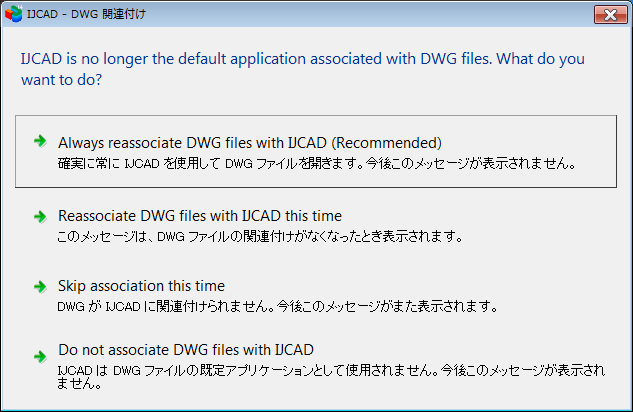 If the other software is already associated with DWG, this setup window may not be displayed.
Even it is necessary to associate in this case, please try with the following attatched file method.
Reference