IJCAD 2013 might work abnormal, if it is used with limited user.
In this case, try to select IJCAD 2013 icon by right click, and start the system with "Execute as administrator".
Once you try to execute as administrator and then terminate IJCAD.
Next time if you succeed with normal start up, please continue to use it. 
But if you still have a problem to start the system, Please execute as administrator.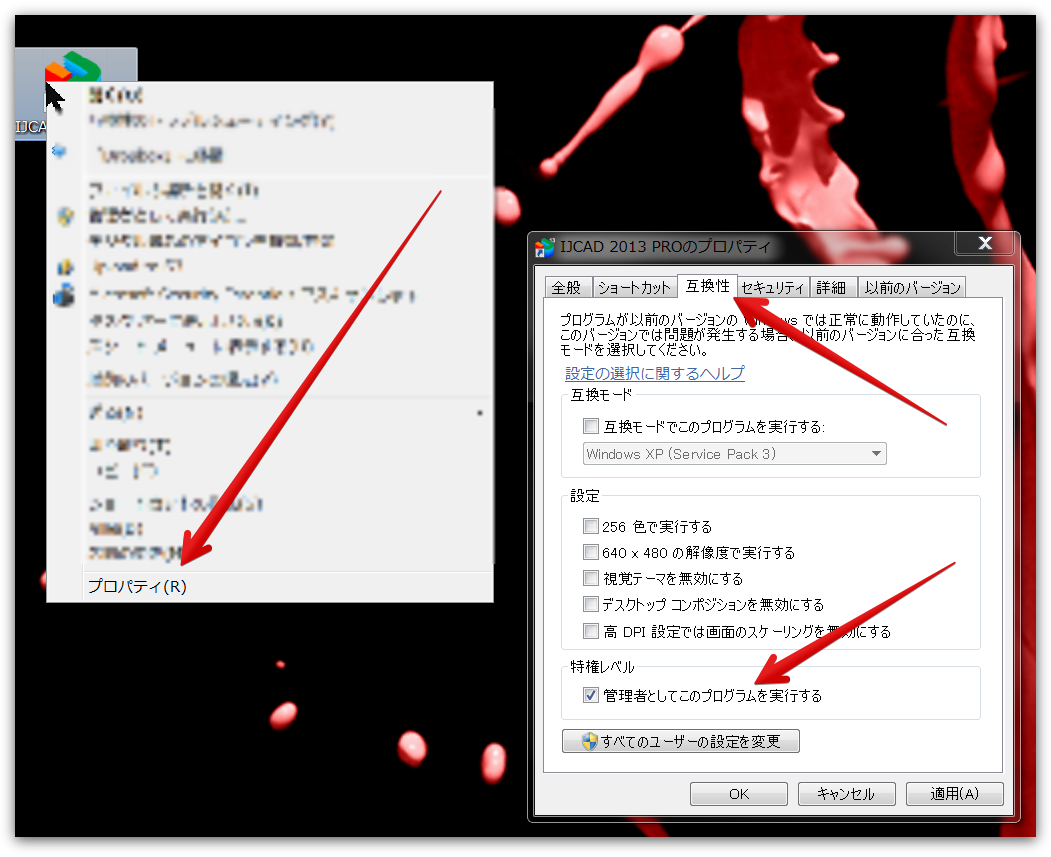 Setting Process
Select the IJCAD 2013 icon by right click of mouse and select "Property".
Select the "Compatibility" folder in the window.
Check "Execute this program as administrator" box. 
Select "OK" button to finish the setting.