Applicable Products : IJCAD 2014
There exists a different type of icon of the same DWG file of IJCAD 2014.
This difference relies if this file has a password or not.
The following picture is the sample of icons and the left icon is normal one and the right one has a password.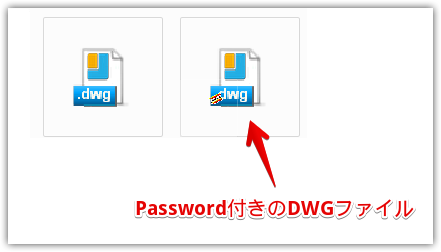 You can set the password when saving the file on IJCAD or AutoCAD by security option and this is useful for the drawing information protection.
When you open this file with password, it is necessary to key in the correct password and the file won't open if there is no password input.