Applicable Products : IJCAD 2014 / 2015 / 2016
IJCAD has a Perfomance settings. 
You can check the memory value consumed by IJCAD in this setting window.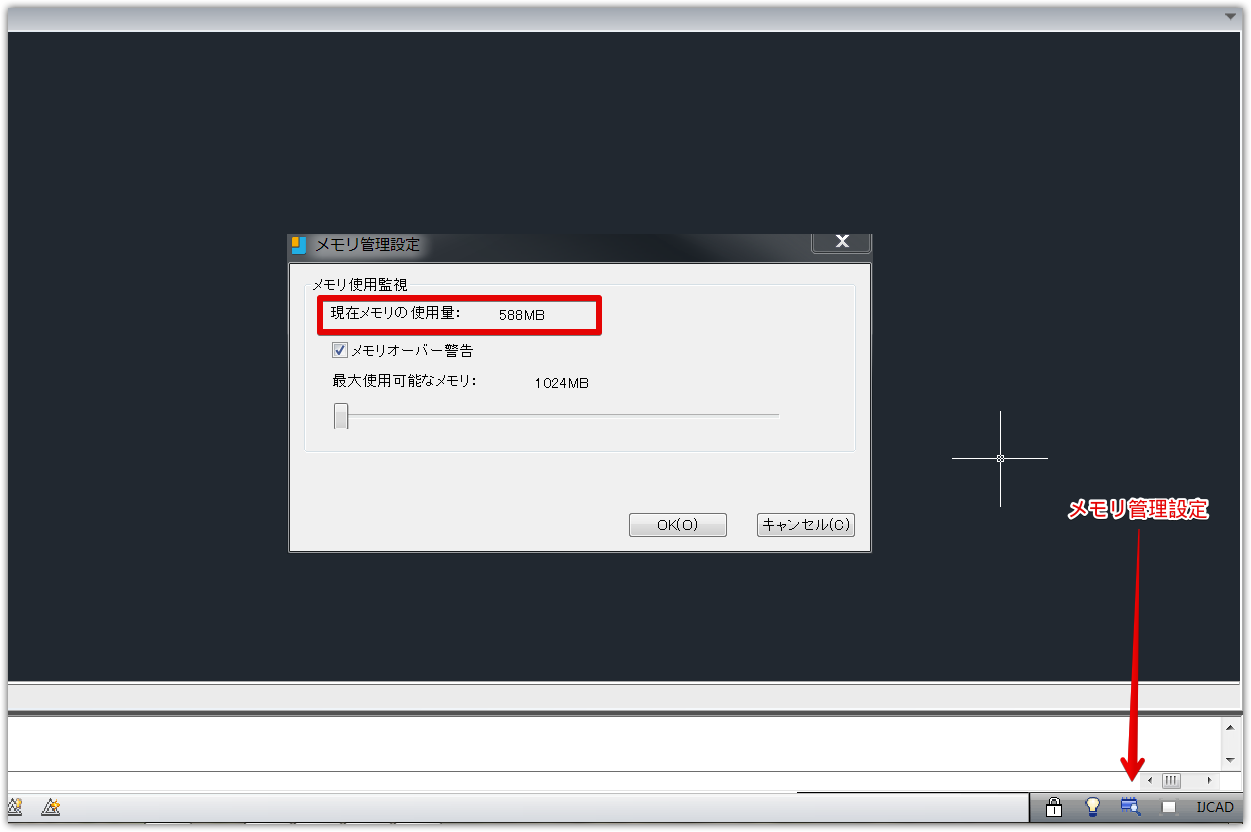 The performance of IJCAD will extremely fall when the PC memory space does not remain. Try to reduce the working files or terminate the other active software to make the memory space. 
On Windows 32 bit version, IJCAD can manage max 2 GB memory. Even PC is mounted 4 GB, IJCAD cannot handle more than 2 GB.  
If the drawing file needs more than 2 GB memory,  please understand that PC of Windows 64 bit OS with more than 4 GB memory and IJCAD 64 bit version (2015 and later) are required.
Reference : 20 MB DWG file (or about 120 MB DXF file) needs around 1 GB memory for IJCAD to open it.
(This is only for your reference because the memory situation differs a lot according to the contents of drawing or the editing situation.)