Applicable Products : IJCAD 2013 / 2014 / 2015 /2016
When you open a drawing file received from elsewhere, ACAD_PROXY_ENTITY (below, proxy figure) might contain the graphic to be.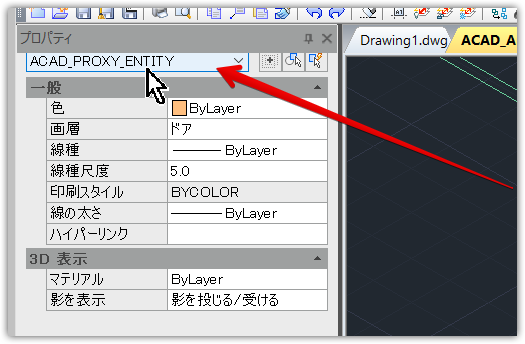 Display example of when you select a proxy figure
Proxy figure, AutoCAD solutions product (AutoCAD Civil and Architectre, Mechanical, etc.) will be the special shapes that may be created by and add-on software.
In many cases, in a particular environment, or to a different advanced operating the basic shapes of the CAD body, but we have become a thing of extended data is added, when you open the data except under specific environment, proxy It will be graphic.
Treatment on IJCAD of proxy figure is as follows.
If you save without editing on IJCAD, it will be saved without directly change.
Depending on the state of the proxy figure, it can be edited as a basic figure to decompose. (However, if the decomposition, it is no longer the original characteristics of the proxy figure.)
The option of setting, when you open a drawing file that contains the proxy graphics, you can switch of not-to display the proxy figure. (As the data exists.)