Applicable Products : IJCAD 2014 / 2015 / 2016 each PRO grade
If you want to output the 3D data created in IJCAD in a 3D printer, the ability to output directly to the 3D printer from within IJCAD is not installed.
However, because it corresponds to the STL file that can be dealt with in a number of 3D printer, you can output by writing to the STL file.
procedure
Run the Export (_EXPORT) command.
Specify the file name of the location and select the file format of the lithograph (.stl).
The subject of the figure (mesh figure with no solid figures or gap) to select it.
That can read the STL file, and then output to open a file that began to write software for the 3D printer.
The image below is an example that was displayed in the STL file exported in IJCAD (standard on Windows10) 3D Builder.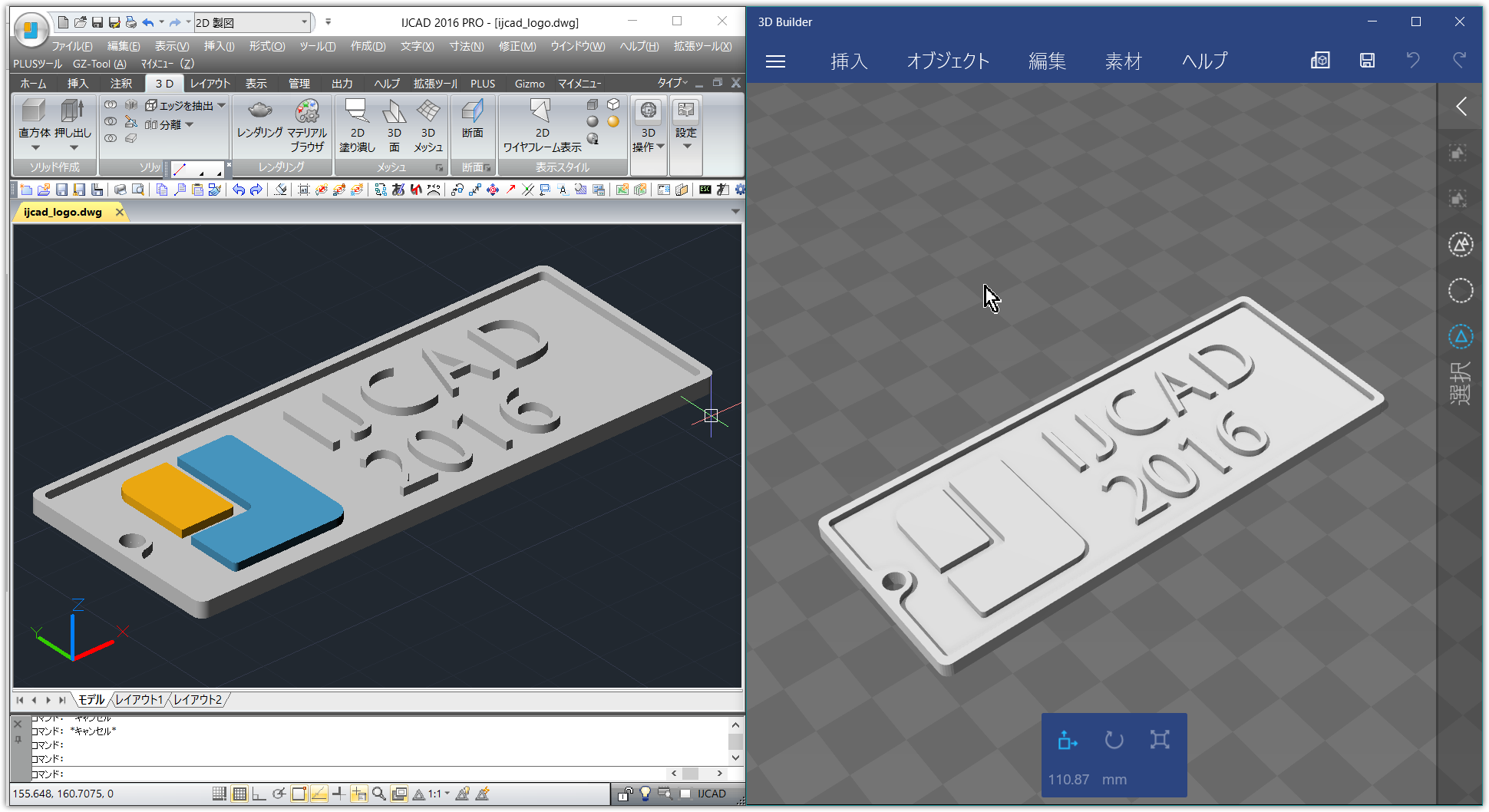 It should be noted that, for STL file is no information of the texture, in many cases in other software, it will be read as a single color of the model, such as white.