Applicable Products : IJCAD 2014 / 2015 / 2016
Execute STYLE command and select the Vertical check box.
It is easier to make a new vertical text style to begin.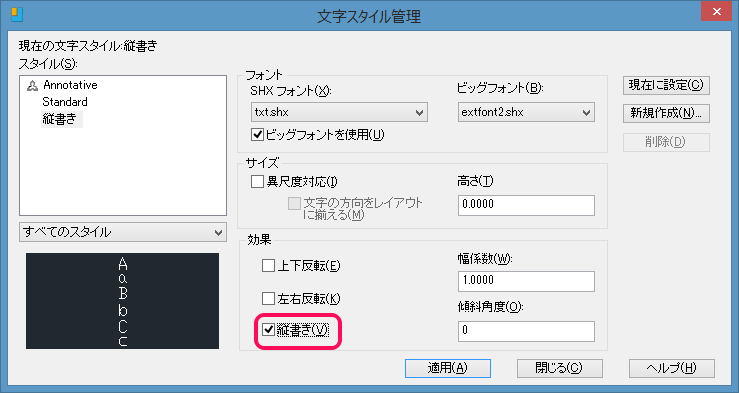 * If you cannot select vertical check box, inappropriate font file, which does not support vertical, might be selected. Try to select the appropriate font.
MEMO :
@extfont2.shx supported in IJCAD 2014 and later, is the same font as @extfont2IJ.shx and this style supports only vertical.
@extfont2IJ.shx file does not include horizontal letters, so it won't display any japanese text when you create horizontal text by @extfont2IJ.shx. (In case of horizontal text, extfont2.shx (extfont2IJ.shx)  should be used.)
REFERENCE