Target Product: IJCAD 2013 or later
If you want to display only certain layers in the screen, complete the following steps.
To run a layer view (LAYWALK) command.
Select the layer you want to display. (Selection of multiple layers is also possible)
It is displayed only object of the selected layers.
When returning the display, in All Layers display (LAYON), you can display all of the layers.

*STD or more of the grade: the case of (the target product IJCAD 2014 or later),
the IJCAD PLUS tools, in layers list (IJLAYLIST) command, then you once hide all of the layers,
to display only the layers you want to display it is to be, it will be the display of only the specified layers.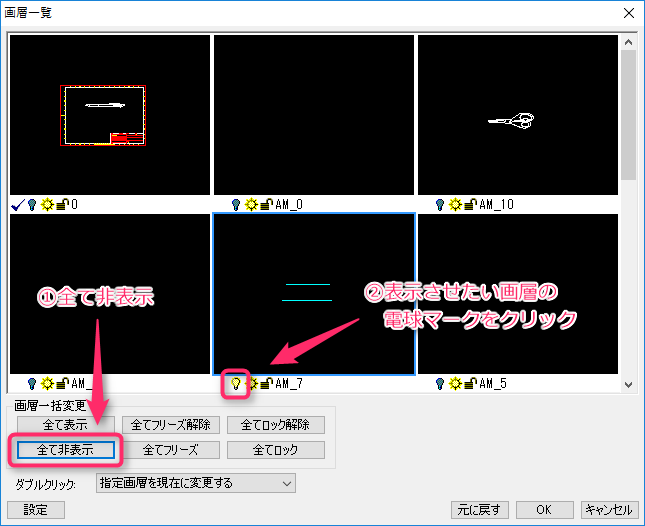 Hide all Layers.
Layers that you want to display, click the light bulb icon.