Applicable Products : 2014 and later
You can place the new user customized command on display as following process :
1.Execute CUI command
2.Select the command made in the "Command List" of " User Customization Interface" dialogue.
3.Drag from the "Command List" to your favorite "Customization List"
4.Select "Apply" and click "OK" button to finish.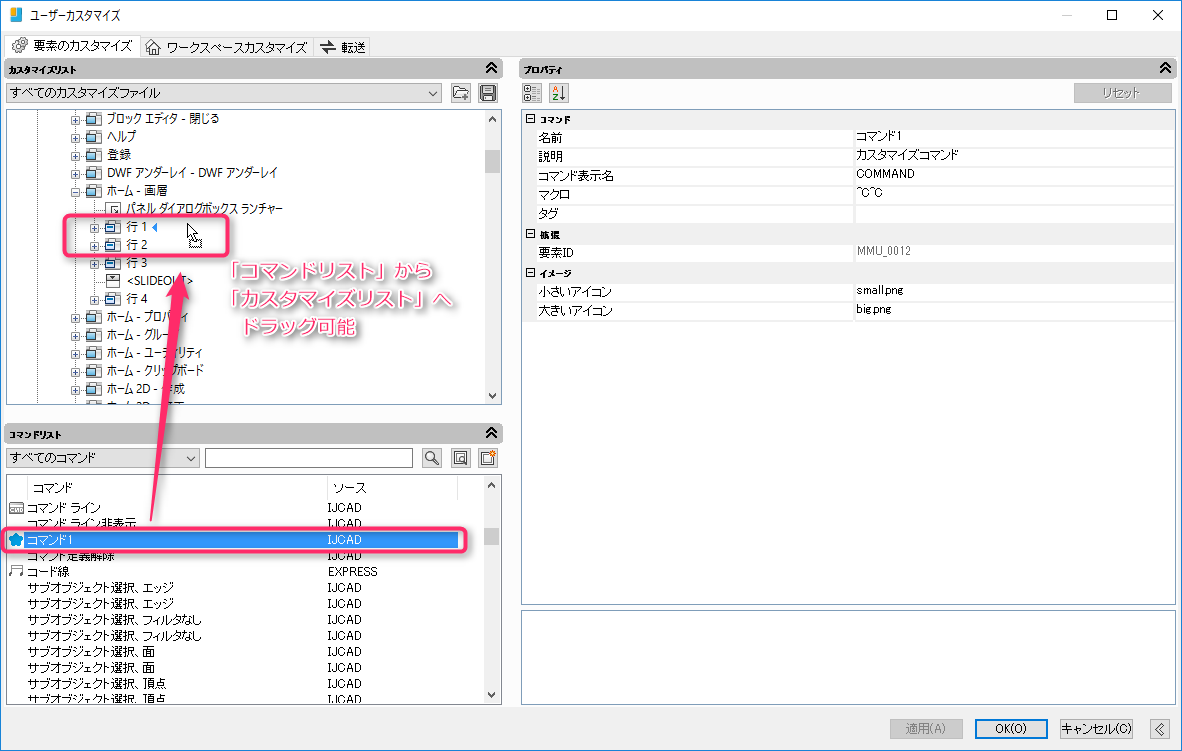 You can check the command placed in the Customization List, in the "Panel Preview" appeared at the right side of the Window.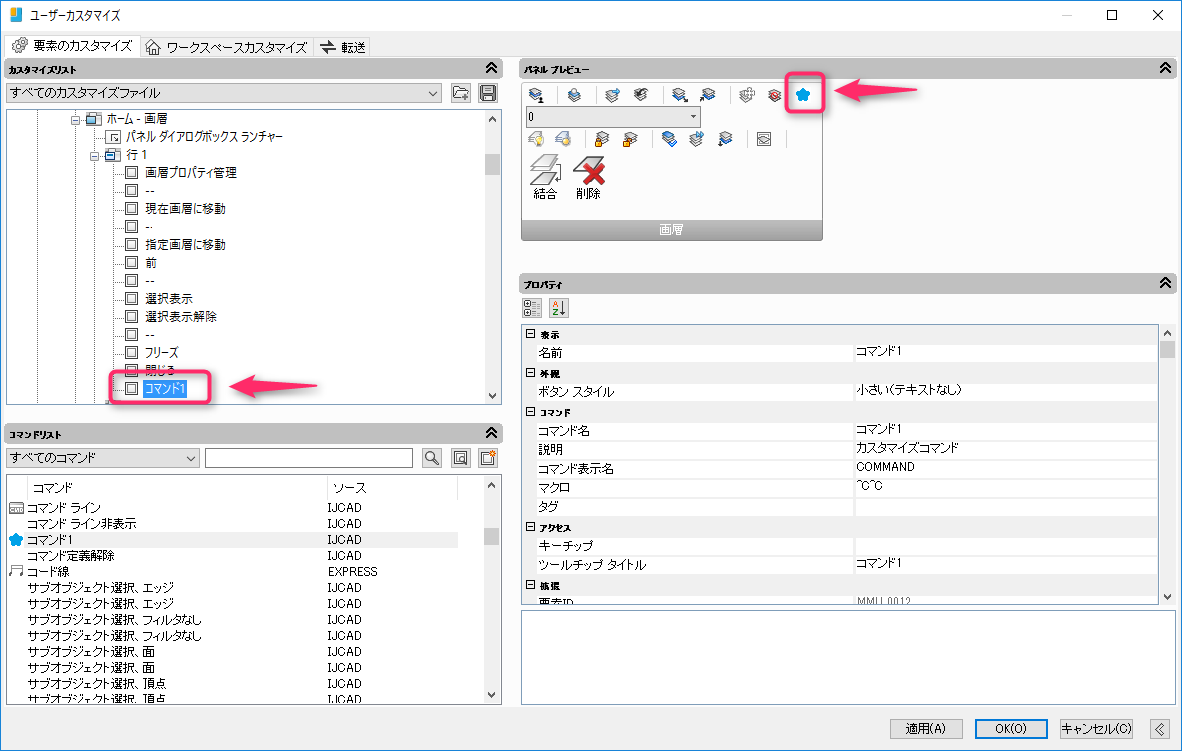 Refer to the following informations about creating commands.