Applicable Products : IJCAD 2013 or later
How to display the design center is as follows.
Ribbon menu: [View tab - [Palette panel Design Center icon of
Pull-down menu: Tools] - [palette] - [Design Center
Shortcut: [CTRL] - [2]
Command input: ADCENTER
Alias: ADC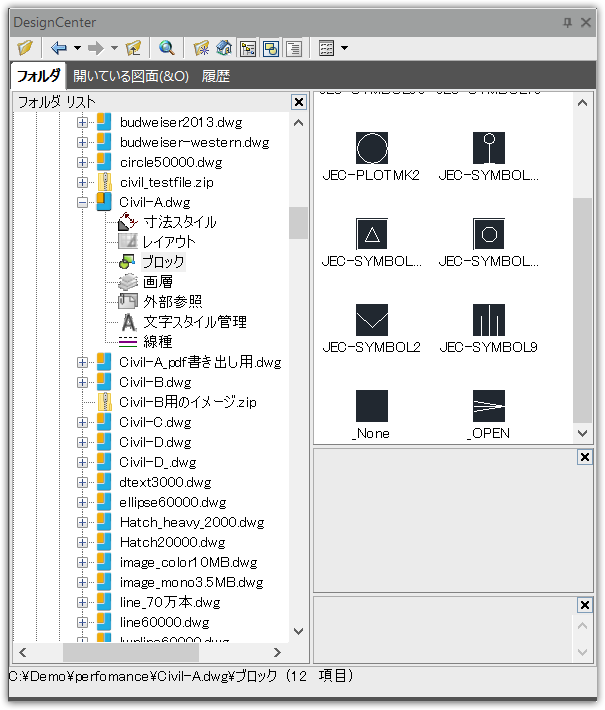 It should be noted that, if you close the Design Center, you can close in the following ways.
Design Center in the upper right corner [x] button
To run the ADCCLOSE command.